Worlds End 1A
Worlds End 1A
The World's End, 2-8, High Street, Old Town, Edinburgh, City of Edinburgh, Scotland, EH1 1TB, United Kingdom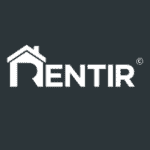 Type
Apartment / Long Term Rental
Bedrooms
1 Bedrooms / 1 Beds
About this listing
Positioned on the High Street, Edinburgh, this newly refurbished 1 bedroom apartment sits next to the famous World's End pub. Historically being a defensive gateway, one that separated the Old Town from Canongate, the area inside the gateway became known as the "World's End" because as far as the people of the town were concerned, this was where the world literally ended!
Elements of this rich history still echoes here to this very day, as the base of the port can still be seen outside of the pub, marked by metal plates in the roadway. In addition, the actual foundations of the pub still incorporate part of the Flodden Wall, which was a major part of the towns defenses. Inside the pub you'll find an eating area and a bar. With its dark panels and stone walls, the pub is overflowing with character, so make sure to visit it!
Offering a stylish living room with an abundance of natural light, pristinely clean bathrooms, comfortable bedrooms, and fully equipped kitchen – our apartment offers an experience that will make your stay as enjoyable as possible.
Living and Kitchen Area:
Our open plan, spacious and immaculately decorated kitchen and living room welcomes you to relax in front of the flat screen TV, on cosy plush sofa. The room itself is designed beautifully, providing our guests with a modern aesthetic that is complemented by the classic stone walls that provide style, comfort and warmth to the room, making it not only a hub for unwinding, but also a lovely environment in which to reflect and relax.
Our kitchen and dining area is fully equipped for all your needs and is very functional. There is a toaster, oven, dishwasher, and of course the necessary amount of dishes and cutlery.
Bedroom and Bathroom:
A queen-sized ensuite bedroom beautifully designed, with lots of natural light and plenty of storage space for all your belongings. The modern and stylish bathroom comes with everything you might need for your comfort.
Details
ID: 4730
Bedrooms: 1
Beds: 1
Bathrooms: 1
Type: Apartment / Long Term Rental
Available: available
Prices
Month: £1,300.00
Allow additional guests: No
Cleaning fee: £39 Per Stay
Nearby
Education

Brass Rubbing Centre

(0.08 mi)

The Moray House School of Education

(0.17 mi)
Food

Fig Tree Bistro

(0.01 mi)

Procaffeination

(0.01 mi)
Health & Medical

Cyan Beauty Studios

(0.05 mi)

Royal Mile Pharmacy

(0.06 mi)
Powered by Yelp
Terms
Smoking allowed: No
Pets allowed: No
Party allowed: No
Children allowed: Yes
Availability
The minimum stay is 2 Months
1

2

3

4

5

6

7

8

9

10

11

12

13

14

15

16

17

18

19

20

21

22

23

24

25

26

27

28

29

30

31
1

2

3

4

5

6

7

8

9

10

11

12

13

14

15

16

17

18

19

20

21

22

23

24

25

26

27

28

29

30

31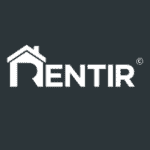 Profile Status

Not Verified
Verified Reviews - All reviews are from verified guests.